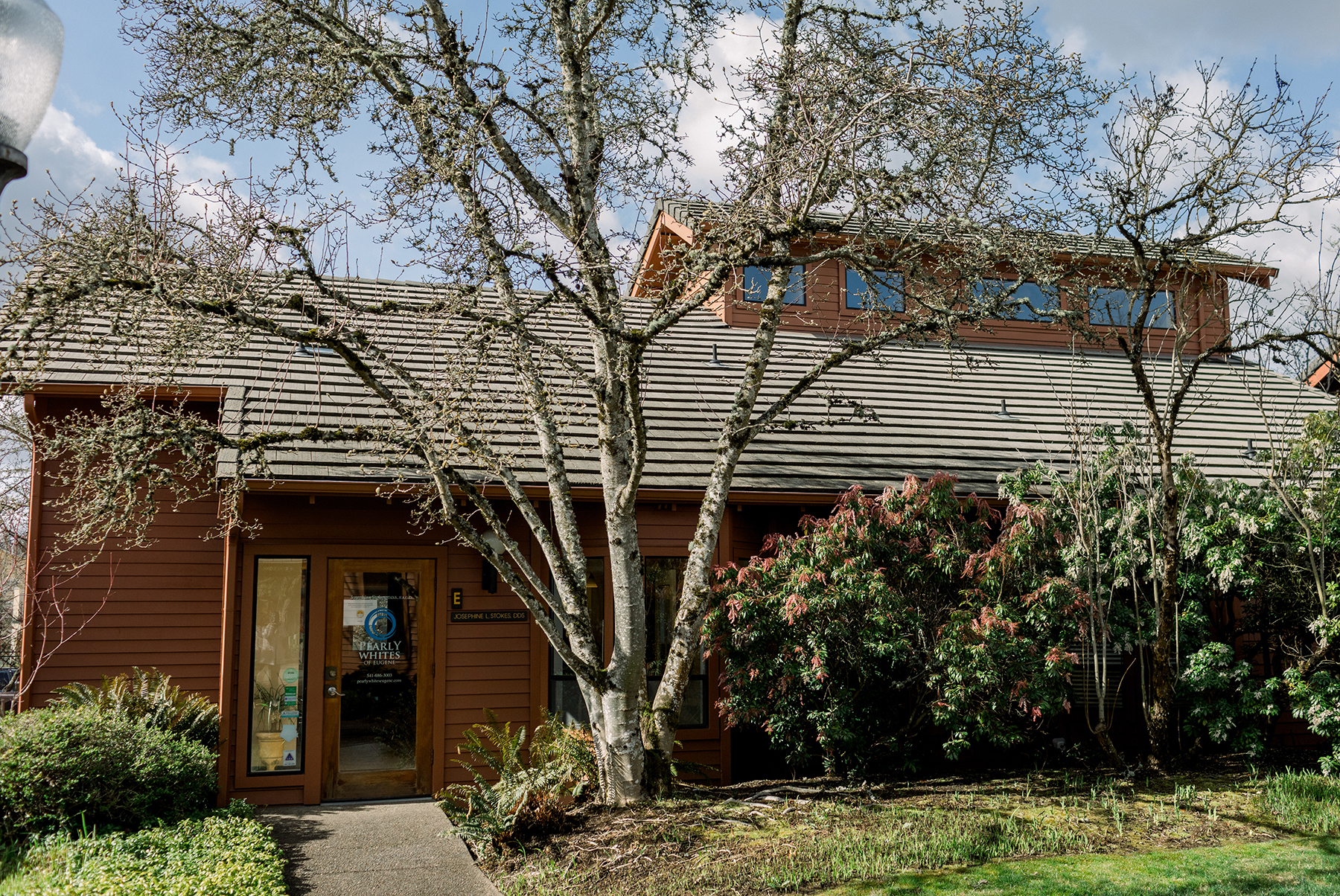 Pearly Whites:
Eugene Dentist Office
Welcome to Pearly Whites of Eugene, the dental practice of Dr. Jossi Stokes. We are devoted to providing our patients with the highest quality of care. When a patient steps into our south Eugene location, they will feel comfortable and at ease. A visit to the dentist office should be a pleasant experience, and we strive to give that to our patients each and every day.
Take a look around, we know you're going to like it here.
Our Reviews Speak For Themselves
Each and every member of the Pearly Whites Team are kind, gentle, patient, and professional. Dr. Stokes' work is meticulous and beautiful. My entire family, from my 20-year-old son to my 65-year-old mother, are Pearly Whites patients, and we are all fans.

I tried a few different dentists in town before a friend referred me to Pearly Whites. I cannot say enough about their team and highly recommend them for anyone looking to find the best dentist in town. I appreciate the high quality work and professionalism combined with an easygoing, compassionate environment.
With Us, You'll Feel Comfortable
With modern dentistry, there is no reason for anything less than an exceptional experience. We want you to feel like you just came home. We invite you to schedule your next appointment with us today.
Click the button below and our friendly staff will get in touch with you as soon as possible. We look forward to hearing from you.
Office
622 E 22nd Ave Suite E.
Eugene, OR 97405 USA
Friday: By Appointment Only